I just thought I'd share a few photo highlights from my recent Boston trip. My friend Amy Chaplin (of PianoPantry.com) and I drove well over 10 hours from our respective homes in Indiana and Ohio to receive training in the Piano Certification Course sponsored by the Gordon Institute of Music Learning (GIML).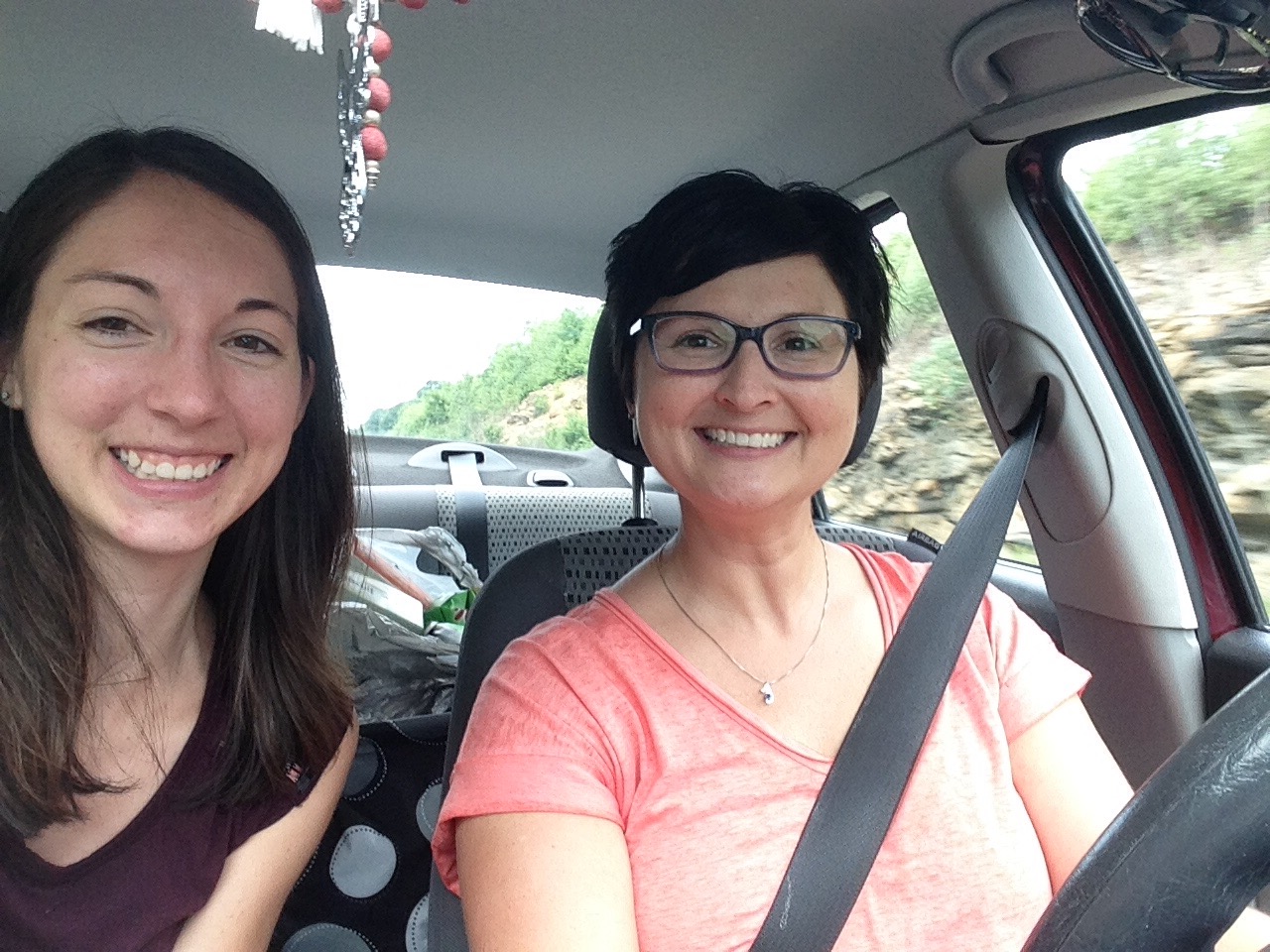 Here is a photo of Amy and I standing in front of Brookline Music School, which is hosting the training.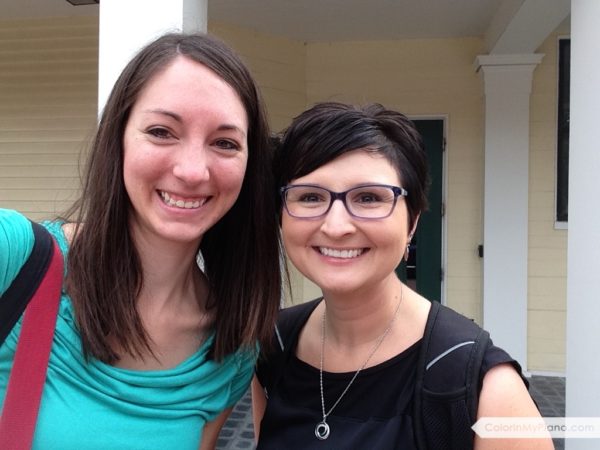 Brookline Music School is a nonprofit which has been in operation for over 90 years. Their building is a beautiful old Victorian home.
We are learning so much. Each day, we arrive at Brookline Music School by 9am. The day's activities wrap-up at 4:30pm. We have a 45-minute lunch break each day. It was like being back in school!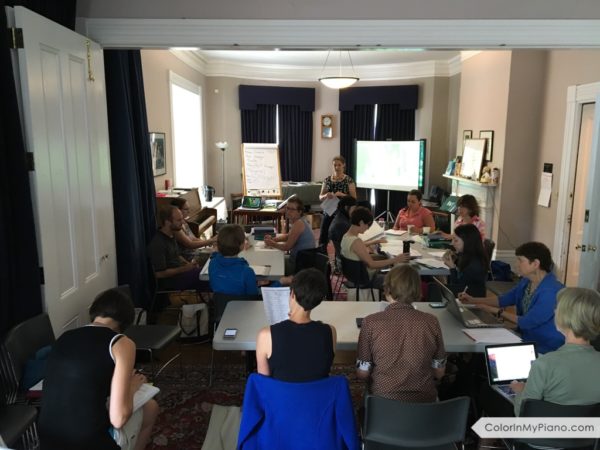 Each evening, there are reading assignments and other assignments. It's a very intensive course. We are learning so much.
During class, we move, sing, chant rhythms, listen to lectures, discuss, share, ask questions, etc…. It's wonderful.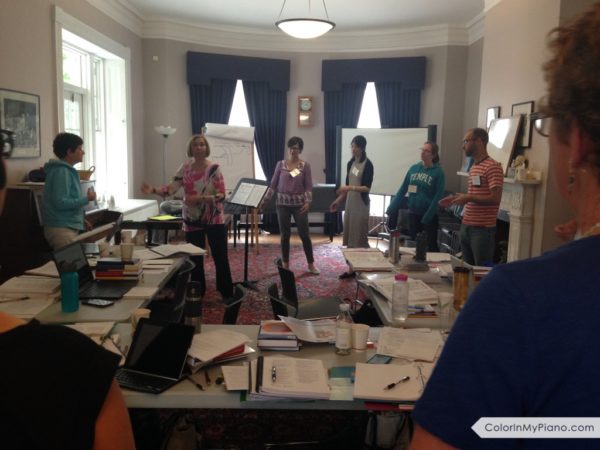 Our teachers for this course were Marilyn Lowe, Jennifer Fisher, and intern Janna Olson.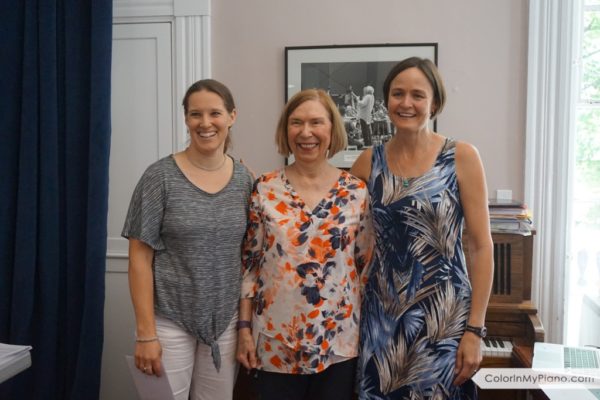 Marilyn is the author of the Music Moves for Piano method, the only piano method to-date that is based on Edwin Gordon's work.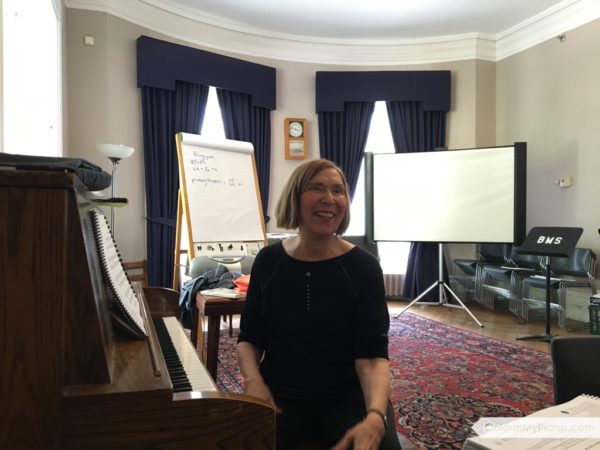 We spent class time listening to lectures, discussing learning theories, and participating in movement and singing activities.
In the evenings, we studied and read from Dr. Gordon's tome, "Learning Sequences in Music." Eating cannoli made the studying even sweeter.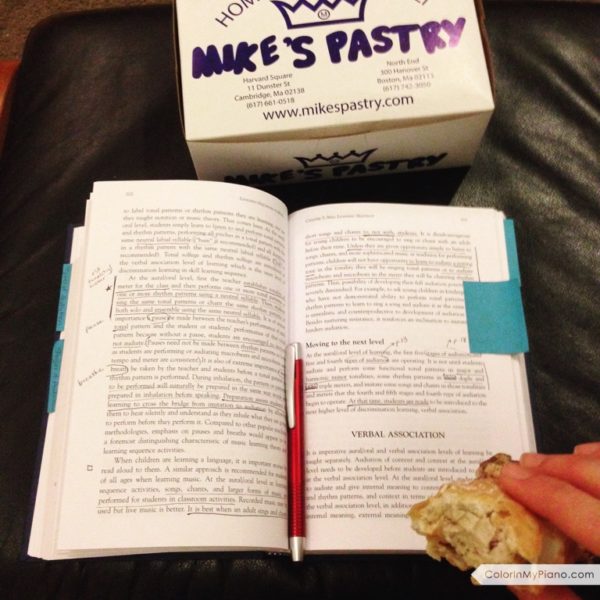 Each day, we were assigned to compose a melody in a particular mode (major, harmonic minor, dorian, phrygian, etc.). The following day, we shared our melodies with the group.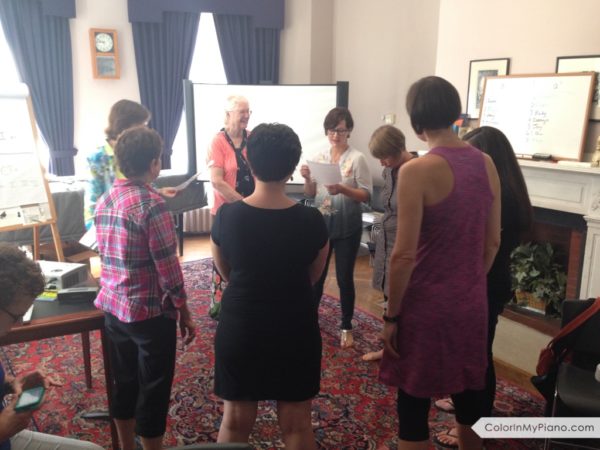 Between the two weeks of training, we found time to explore Boston.
Here we are exploring the Harvard campus in Cambridge.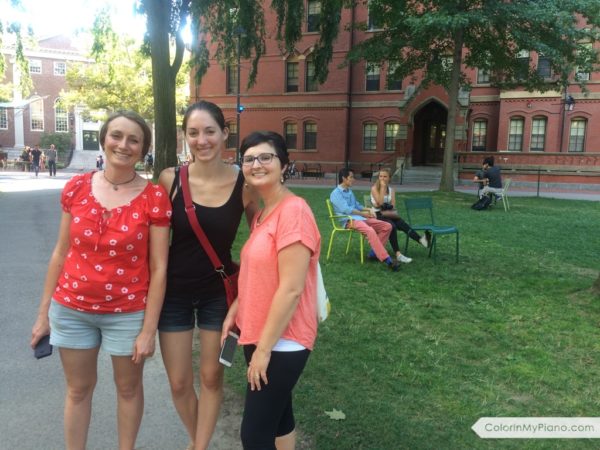 And here is a group of us enjoying dinner at a classmate's home nearby. (Thanks for hosting, Rachel!)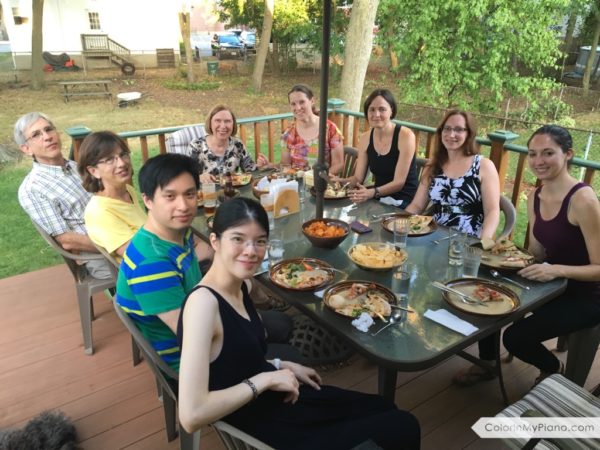 Here I am with Marilyn, after receiving certification.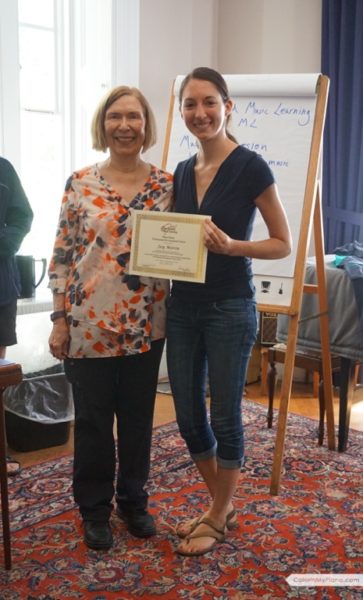 And here I am with my travel buddy, Amy Chaplin of PianoPantry.com.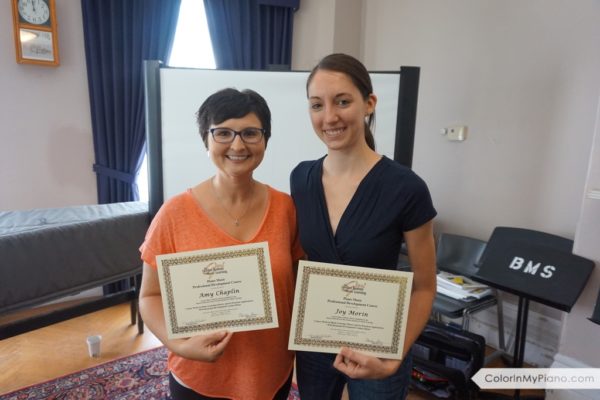 By the way, Amy and I used Airbnb.com to find a place to stay during the course. This was our first experience using Airbnb, and I can happily say it was a positive one. We stayed in a third story of an old Victorian home. Our apartment was absolutely perfect for us. I definitely intend to use airbnb for future trips.
Here is a group photo of our entire class.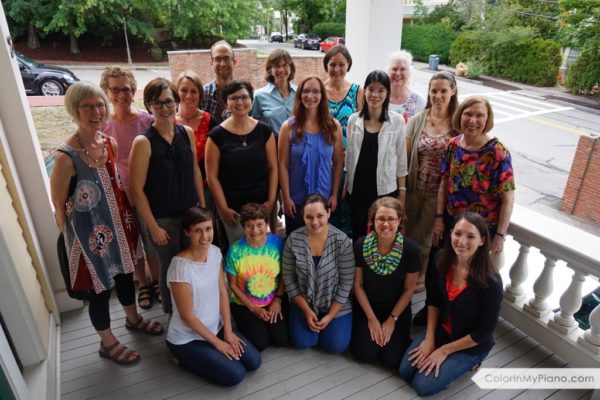 In upcoming weeks and months, I look forward to incorporating what I learned into my teaching. Music Learning Theory (MLT) is an incredible philosophy with huge implications for our teaching. There are going to be a number of things that will be changing about my teaching going forward as a result of becoming more familiar with MLT.